Shbaniya ghost investigation, Alaee, Lebanon(SECOND VISIT)
"These are some of the shots taken in the second visit to the Shbaniya villa. Like i mentioned earlier there seems to be something that kept on following me around that appeared as a white smoke shape form. Take a look at the pictures below. I do not smoke and i was by myself when these shots were taken."
Patrick Zakhm
Shbaniya house 3rd visit in Thermal Imaging Mode
Below are shots from the second visit to the Shbaniya deserted house. All these pictures were taken by Patrick Zakhm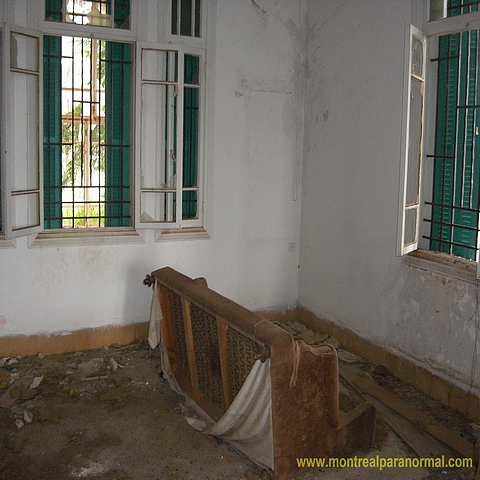 Below pointed at by the yellow arrow is the first shot that caught the white smoke like form.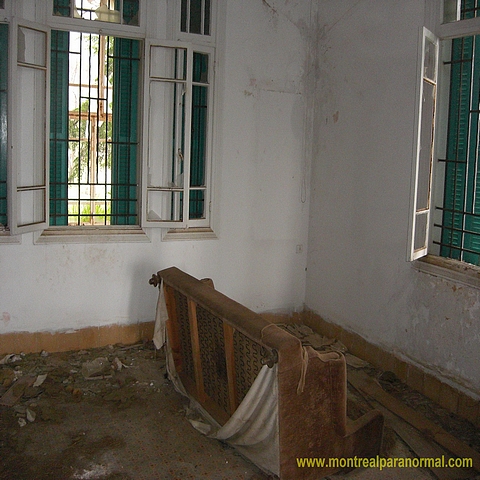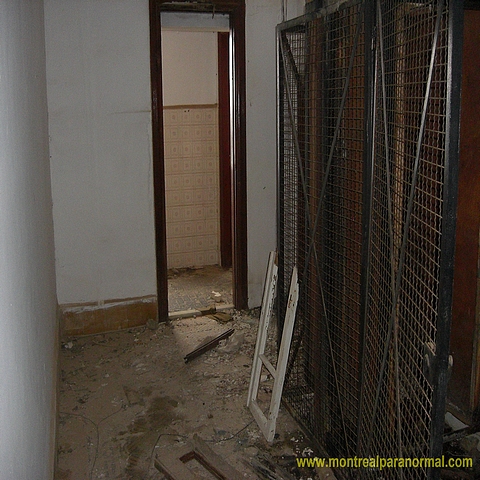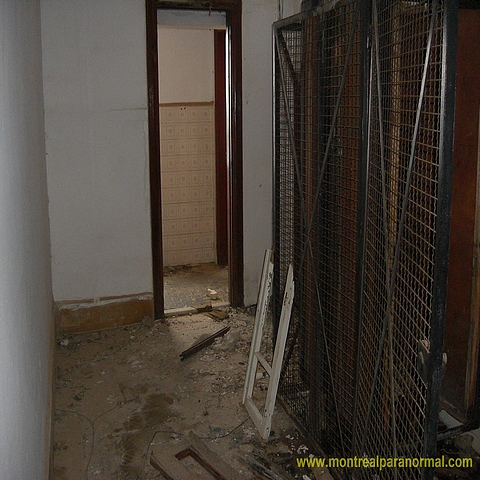 The 3 shots below are in burst mode with flash, 3 shots with flash in about a second. The whole area in front of the first shot had this white smoke like form that moved away on the second shot but stayed a bit visible. Please note that this is NOT a light reflection caused by the white wall on the left.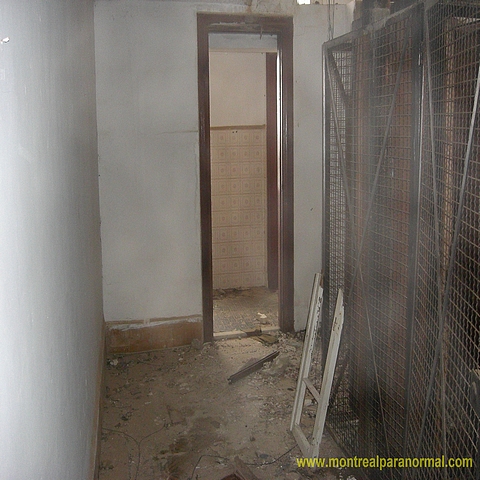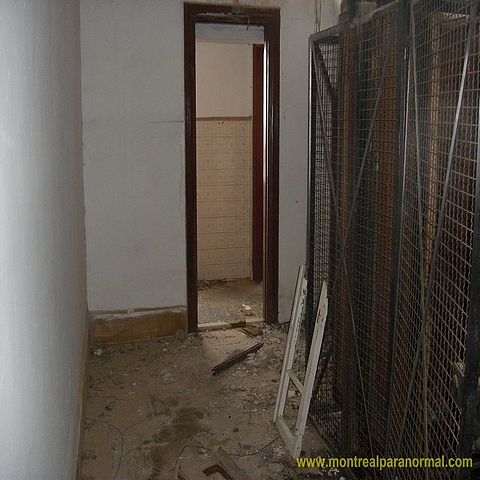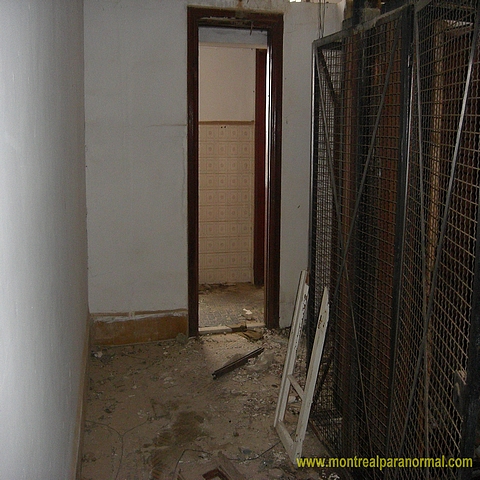 Below the smoke like form was headed toward Patrick in the first and second shots then moved away on the third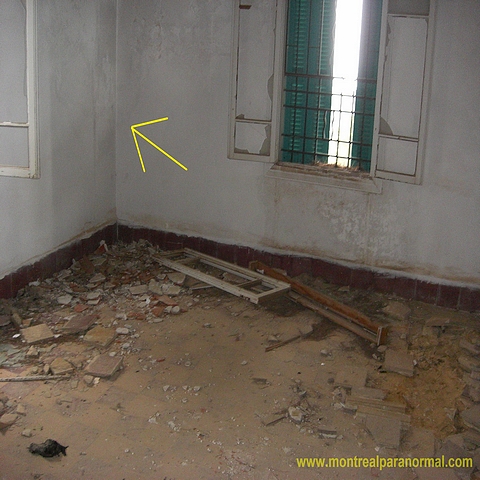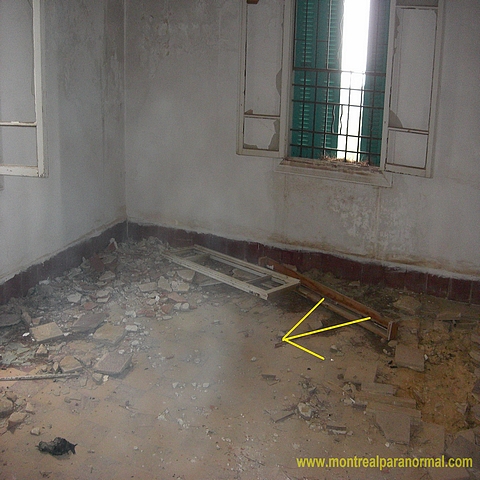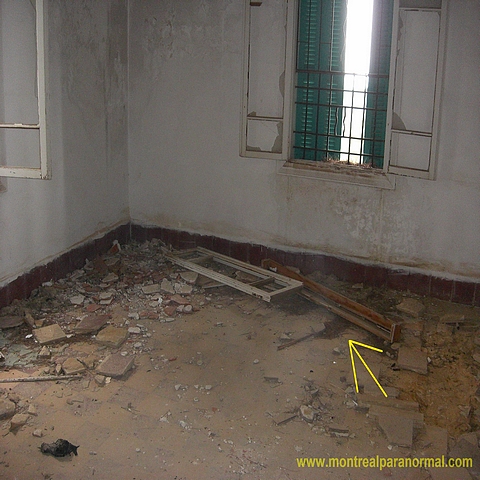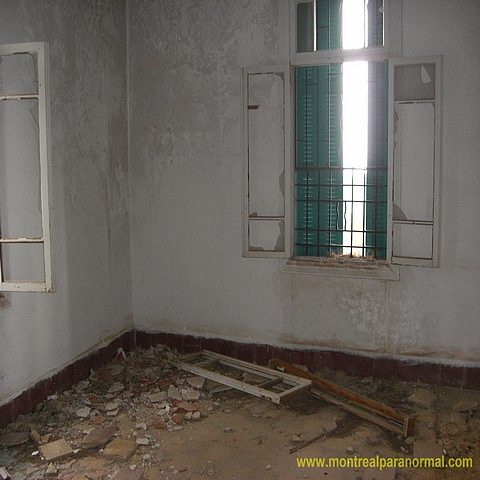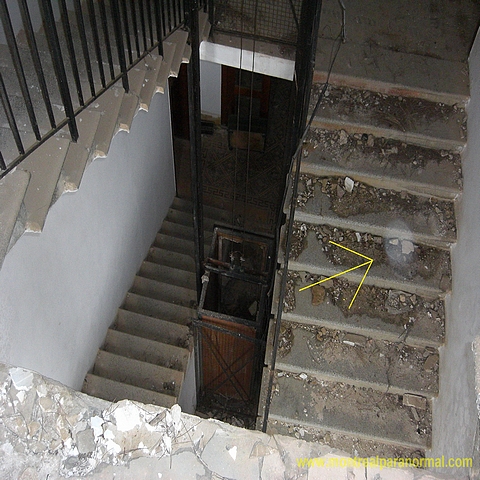 The 3 shots burst were taken here in the basement. Only the first shot had the white smoke like form.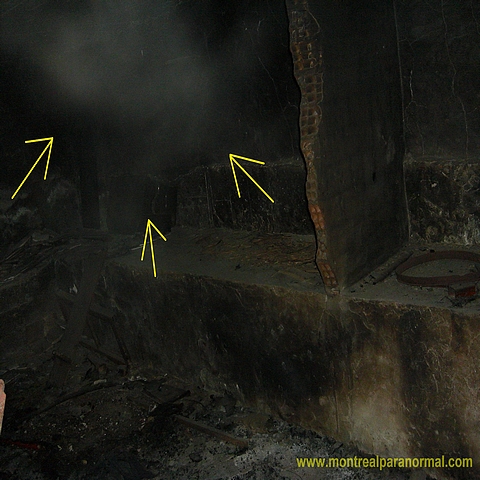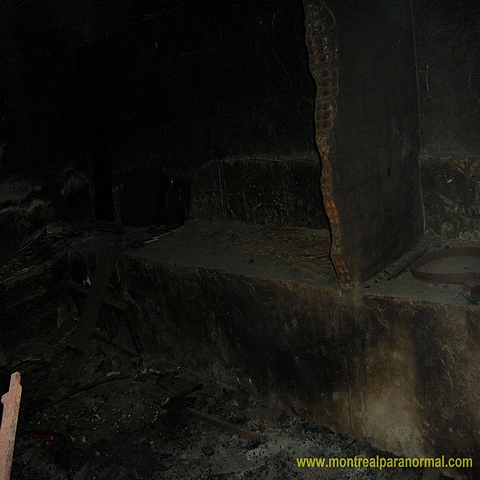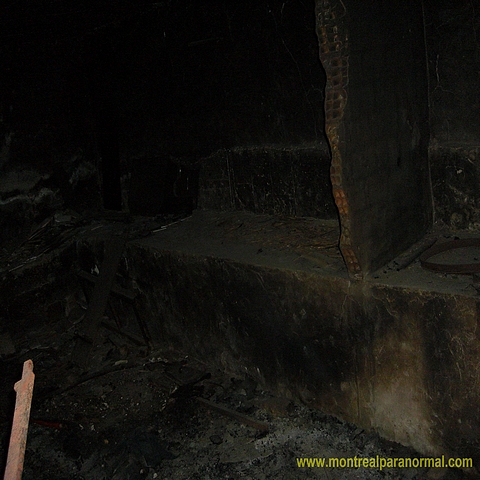 This entrance is in the basement that leads you straight down (around a hundred feet)to a small chamber.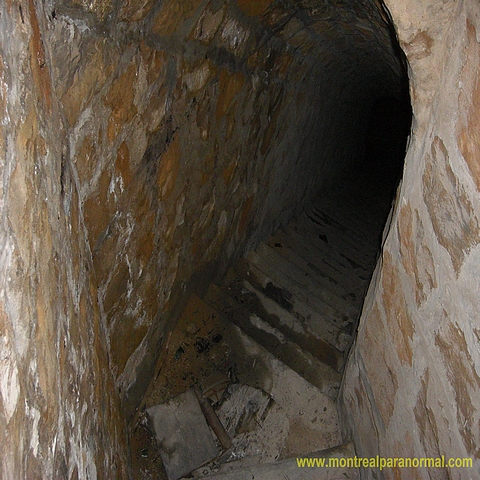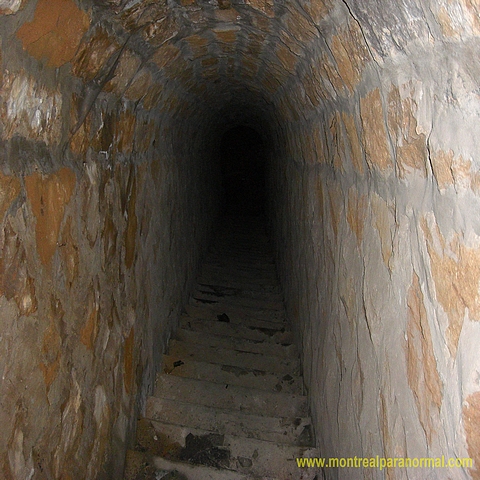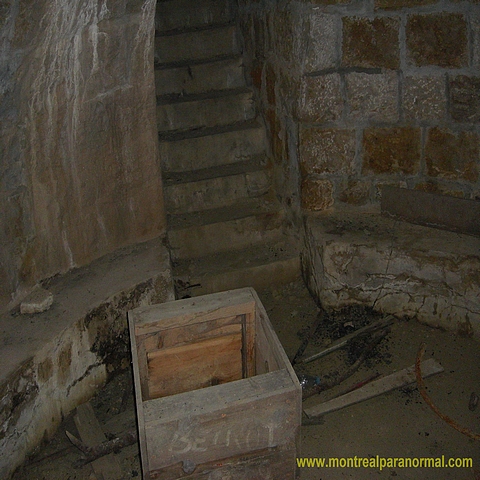 In the shot below the group came across this writing on a wall that says"Give me what i want & i'll go away"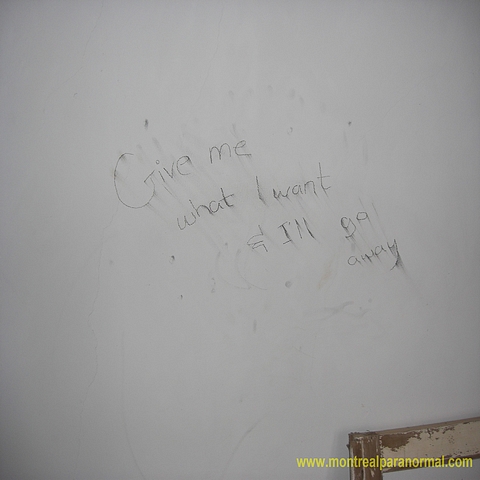 one of the sensitives kept finding closed pine cones like the one shown below, She said they were not on the ground but put up by somebody on higher ground on purpose to be visible, for some unknown reason.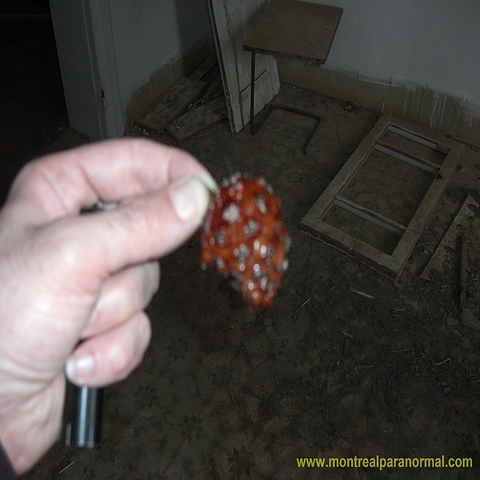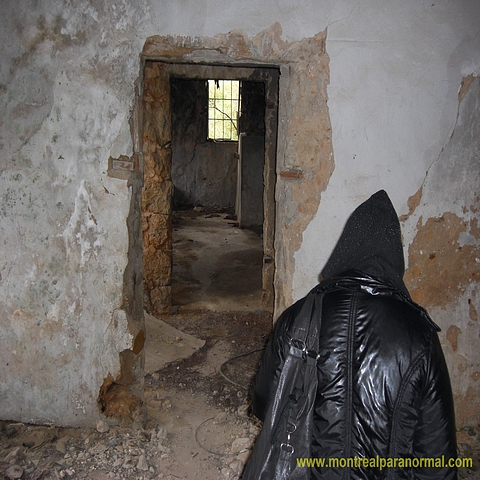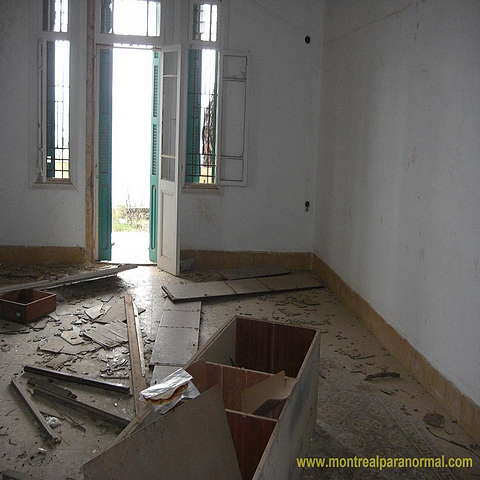 The 3 shots in burst here also. See the white stuff here again? It was caught on the second shot then on the third the shot came out blurry, The fourth shot that followed is the first of another set of 3 burst mode shots that was taken right after. As you can see it's normal and nothing is on it, what was there has moved away or outside the camera's view."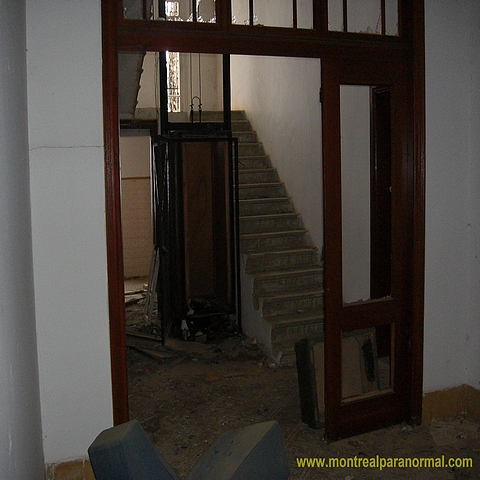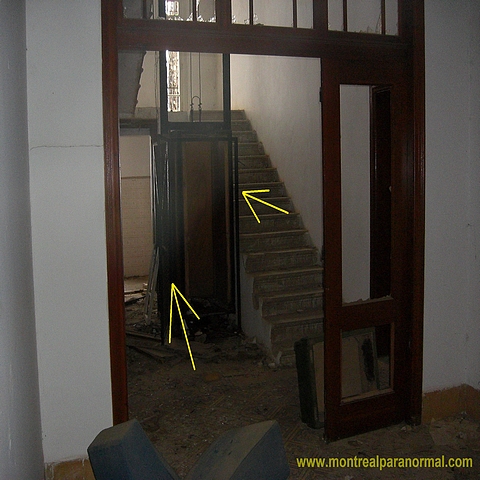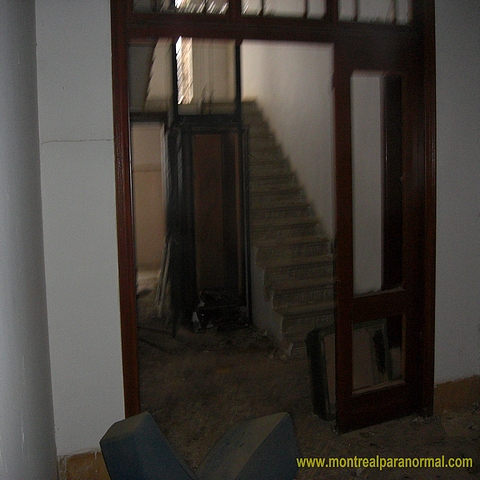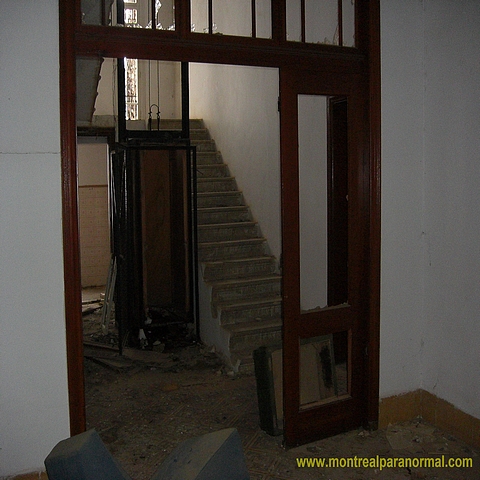 Below is the living room on the first floor, where all the team members later on met stayed a bit then left.