Armoury Of Sherbrooke, Sherbrooke, Canada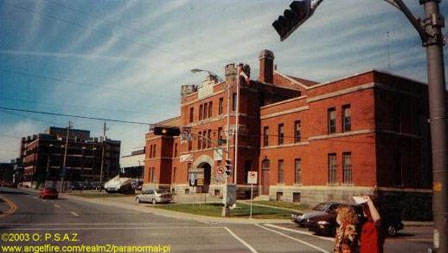 "This is the Armoury Of Sherbrooke (Les Fusiliers De Sherbrooke) located in the city of Sherbrooke in Canada.
In Pictures 2, 3 and 4 is what you see once you get in from the main arched door (check the photo above)And during my stand there i felt the presence of a gentleman a young man i would say in in his twenty's. There was sadness in the air, his sadness is connected to someone he has lost and the news about this person's death came as a surprise to this ghost. Like he can not believe that this person is dead something like " I just spoke to the guy and now he's dead !" type of feeling. This is what the feeling is in here, the haunting energies that are spread in this part of the building. This feeling just impregnate this area here."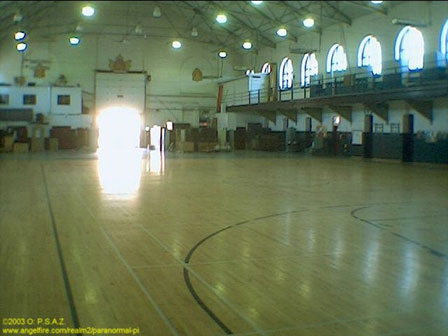 Photo --2--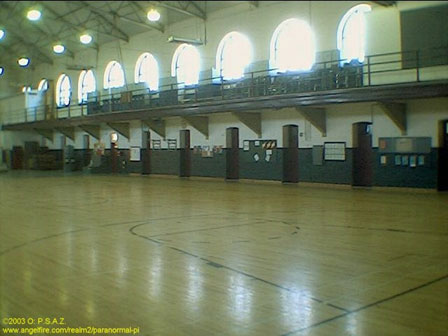 Photo --3--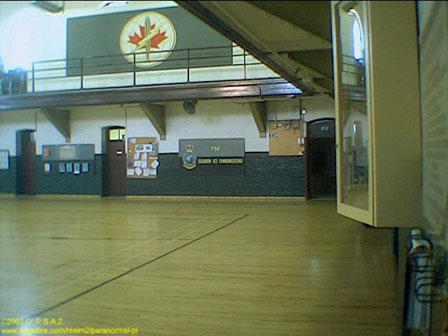 Photo --4--
"Pictures 5 and 6 is on the second floor. The moment i got close to this location i felt the presence of several souls in there, all males, and they were standing in a somewhat circular form there as if they were talking or discussing something. So i took my camera and started taking shots with the flash. All of a sudden i stopped feeling them, they were all gone ! vanished just like that!. At first i was surprised about what just happened why would they leave in this manner? It took me some time before i realized what could have been the cause of their departure. Since this place was full of soldiers in a a time of war coming in and out from this building the flash from the camera resembles very much the small flash or light that a revolver or a riffle gives off during a shooting. So i believe they thought i was shooting at them with this small thing in my hand, my camera and got scared and left. Because to them what I'm was carrying does not look familiar since they are still living in their time and there was no such things that gives off such bright lights except gunpowder, weapons."
Patrick Zakhm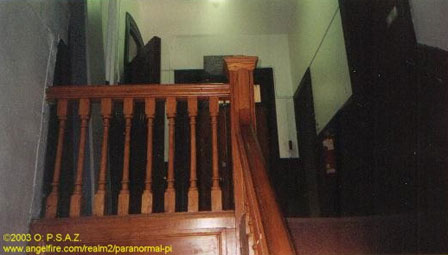 Photo --5--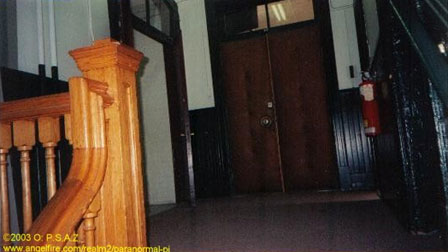 Photo --6--