Pennyffordd Farm, North Of Wales, Uk. (Thanks Rose-Mary)
The following photographs and descriptions came from a friend in north of wales, uk, who lives in a farm that is said to be very haunted.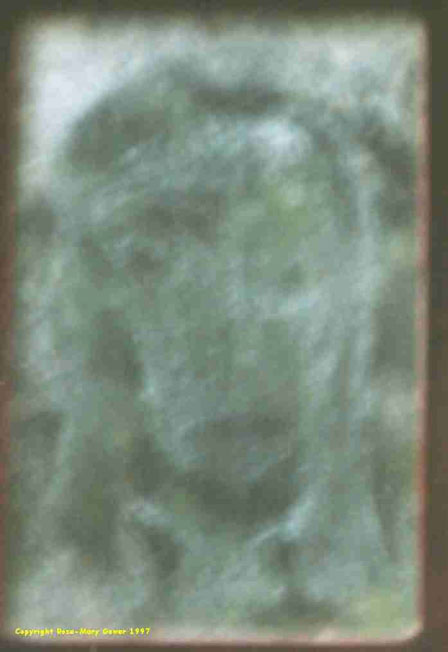 1. The face was found on a photo of the barn window, it was not apparent when the photo was taken. The is in the field where visions of the Virgin Mary were reported in 1997 and subsequent healing took place.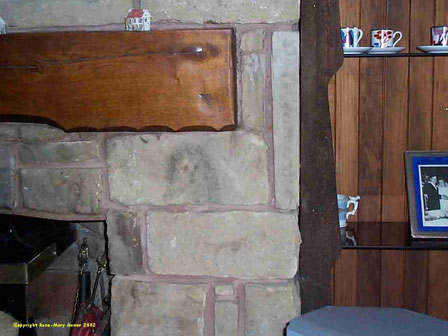 2. This is a girl's face that materialized on the fireplace in our lounge.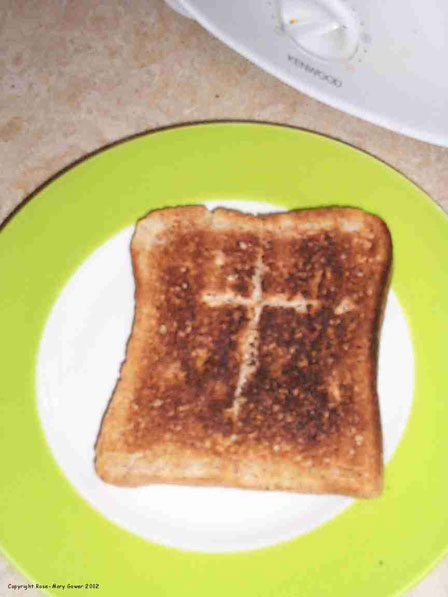 3. This cross was found on an overcooked slice of toast.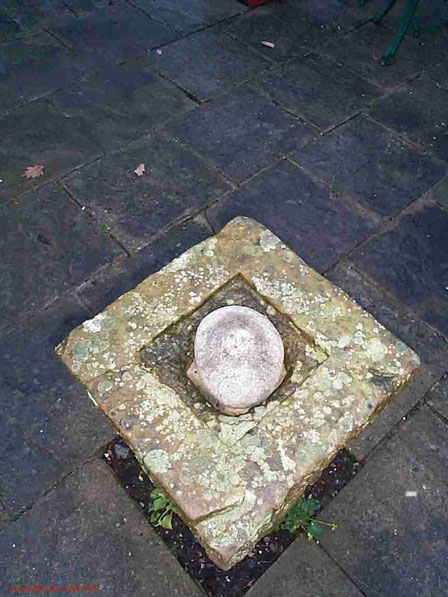 4. This girl's face gradually materialized on this pebble.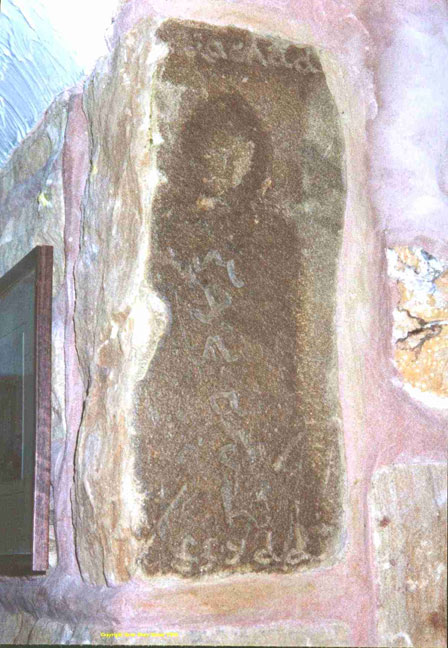 5. This stain of a monk appeared on the stonework at the top of the stairs. Subsequent carvings of Welsh words appeared over a period of months. MYNACH(monk) IACHAD (healing) FFYDD (faith).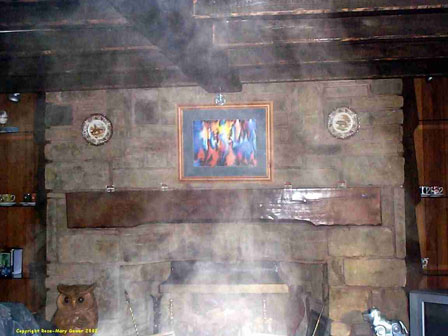 6. This weird smoke effect was not apparent when the photo of the fireplace in our lounge was taken. We have never had a fire in the fireplace.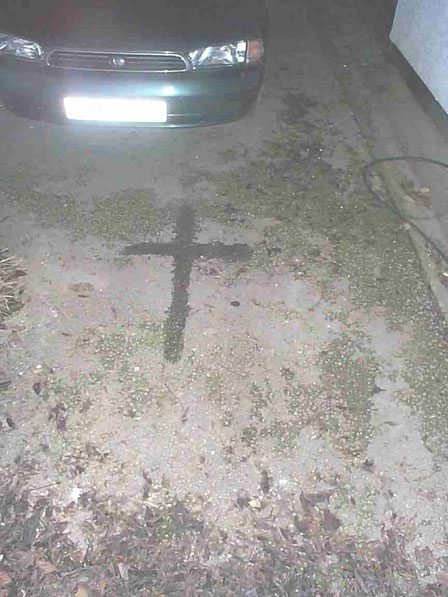 7. This was taken on Thursday of a cross formed out of ice, which we discovered on our drive about 7.30am after a frosty night.