Dominion building, Vancouver, British Colombia, Canada
"On 207 West Hastings street stand a red tall building in Gastown called The Dominion Building. I came across it while exploring Gastown. It was giving off a lot of ghost vibes. I did not get the chance unfortunately to investigate it but seems from it's ghost vibes degree to be interesting. I took some shots of it but since it was too tall i had to take quiet a distance from it to be able to put it all into one picture(hence the distance of the shot from it you notice below). I learned later that this building is haunted by it's own architect actually one named Hellyer. It's said that he slipped on the stairs one day and broke his neck. His ghosts has been seen and heard many times haunting the stairs."
Patrick Zakhm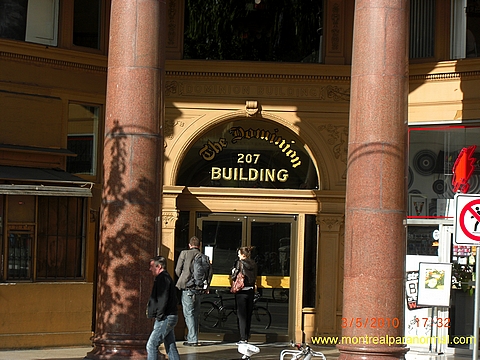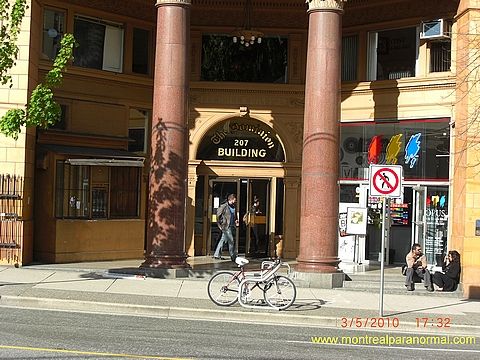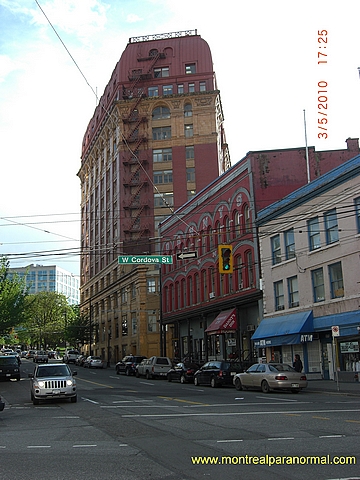 This page can be translated to other languages using Google Translate Bar below
MPI investigations & photographs
Australia
Belgium
Canada
Egypt
France
Germany
Hong Kong
Lebanon
Madagascar
Mauritius Island
Poland
Switzerland
Thailand
United Kingdom
United Arab Emirates(UAE)
United States Of America
Hawaii
Submitted photographs
Canada
France
Lebanon
United Arab Emirates(UAE)
United Kingdom
United States Of America
To submit photographs for this site, email .