Andafivaratra museum, Antananarivo, Madagascar
"My friends and i were suppose to go to Rova castle but turned out to be closed at this time to the public for renovation. Then somebody from the security staff of the Rova castle suggested that we visit the museum located couple of minutes from here and so we headed there. As we arrived and passed in front of it to go park i told my friends this place is very haunted, without me knowing that this is the palace we came to visit. I was blown away by the intensity of the vibes given off by this place. There was several people standing near were we were parking. As we got out we approached these people staring at us and asked them (in Malagasy by my friends and in french by me)if they heard of any ghost stories connected to this palace? Their response was like somebody poured ice water on their heads, they were shocked and happy at the same time. They all started talking at the same time then one of them who seemed to be fluent in french approached me then started telling me about the experiences people have encountered in there. First he said this place was built in 1872 by William Pool. Was occupied once by the British then by the french and was used as a justice palace for a while then as a city hall then now it's a museum. There are only security guards that sleep at night in this place he said and they have reported hearing people talking, footsteps, doors opening and closing and furniture being moved. They went and checked out all these sound activities but found nobody was there. Nobody have seen any physical manifestation(or have they??). Activities seems to occurs at night when the museum is locked up and empty after 6pm. As we approached the museum entrance we tried talking to the security guards but they were reluctant to speak out. But then they told us to come back, to come back after 6pm but we never did."
"Moving around at night with no car is not really a good idea. There are stories of people getting mugged and stray hungry dogs attacking people. And to add sauce to that this neighbourhood is pitch black at night because there are no street lights. When we reached the entrance we bought visitation tickets and started exploring this place and one room attracted my attention as soon as i stepped inside, too much ghost vibes in there. The vibes from this room were intense and heavy. I tried to see who is there but got nothing at first. It's later in another room that i saw spiritually one of the ghosts in there. He was barely visible though, dressed in what looked like a reddish British military uniform. The man wearing that did not feel a foreigner he felt local. He stayed vaguely visible for a little while then he was gone.
Only the first floor is open to the public but then we managed to get a tour of almost all of the building. Only the first floor though seems to have the most intense ghost vibes. Specially in that room. We were also taken to see a mirror that was supposedly haunted by a female ghost. Many people have reported seeing somebody else as they look through it."
Patrick Zakhm
Other haunted sites that we could not get permissions to investigate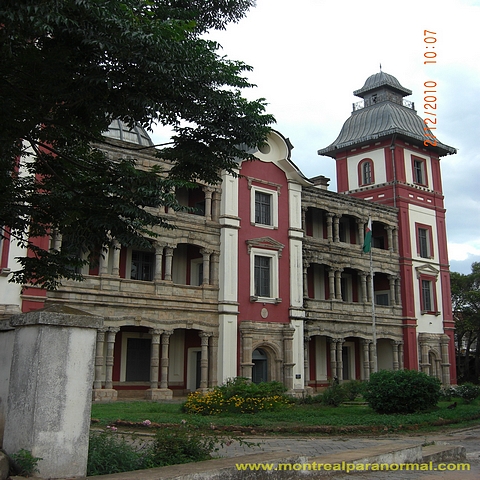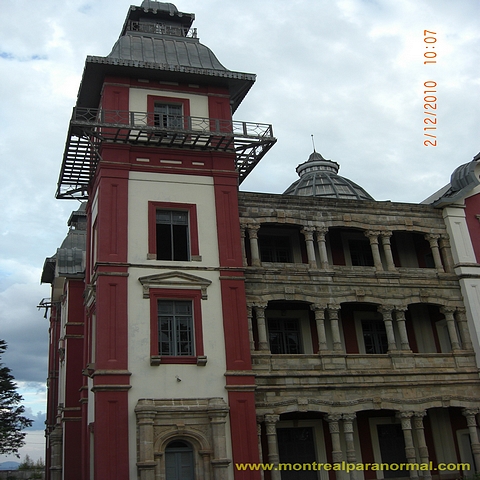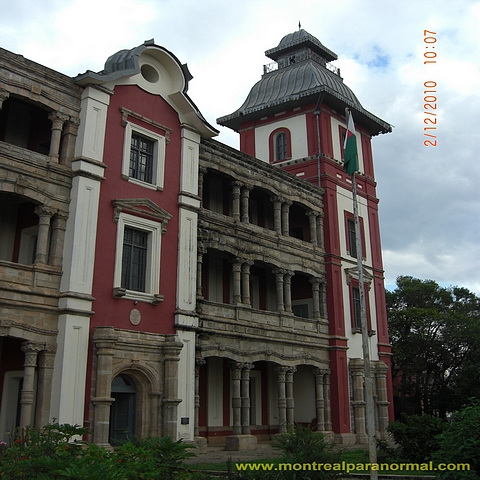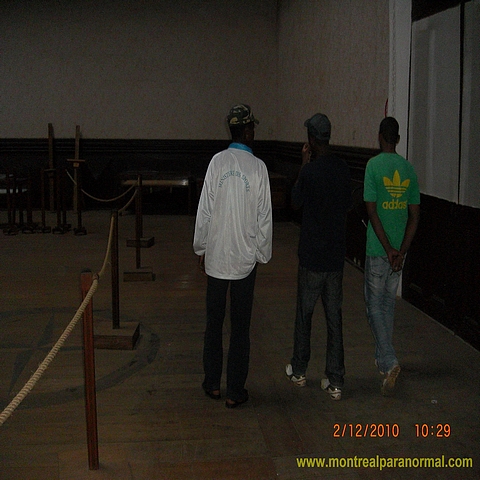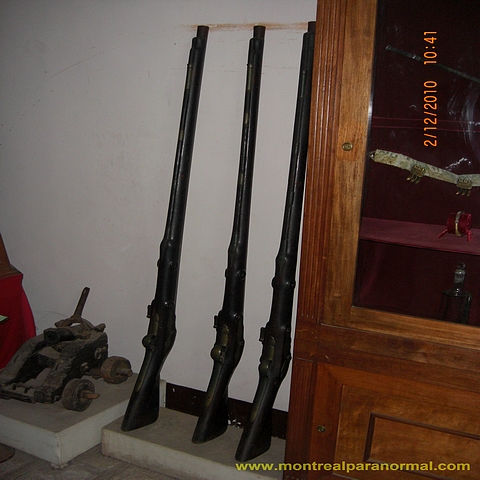 Below is a shot of the supposadly haunted mirror mentioned above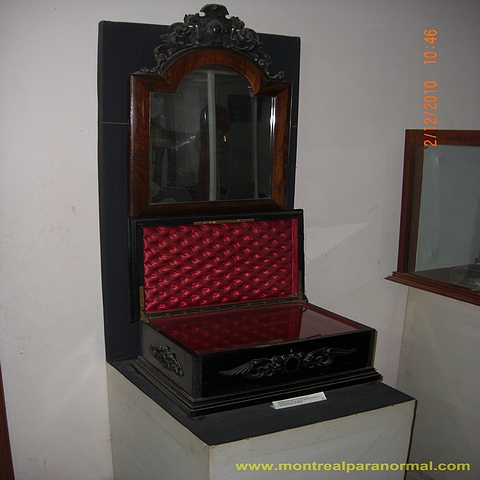 Below are 2 shots of the most haunted room in this place mentioned above.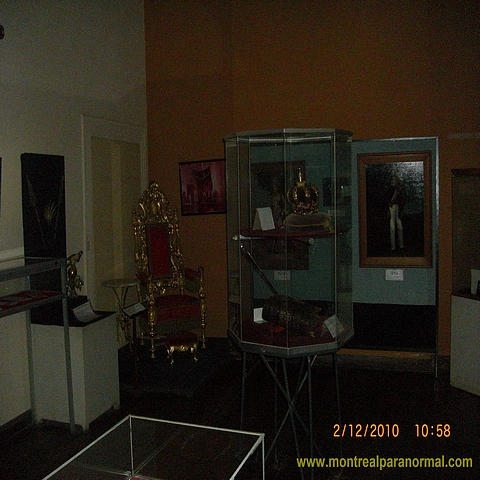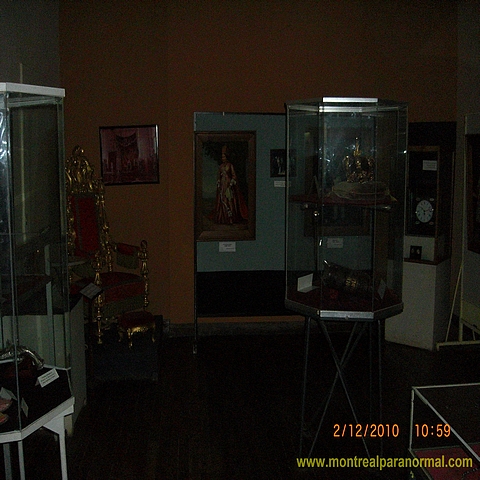 Below are 3 burst shots with flash that have caught a moving orb. Follow the yellow arrows to see it's trajectory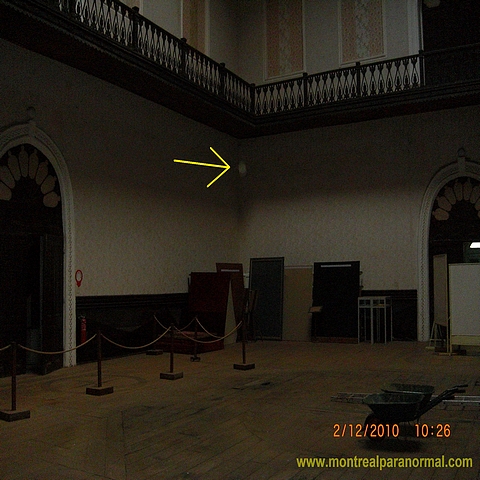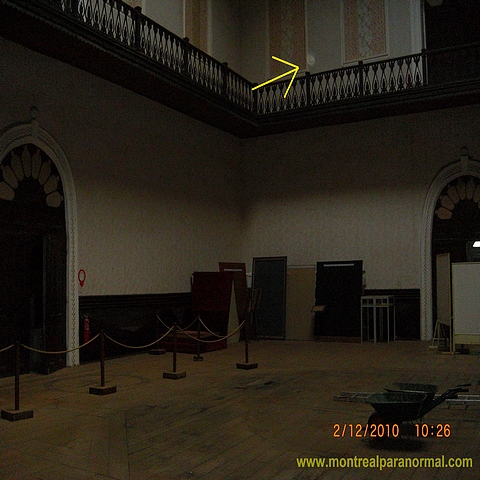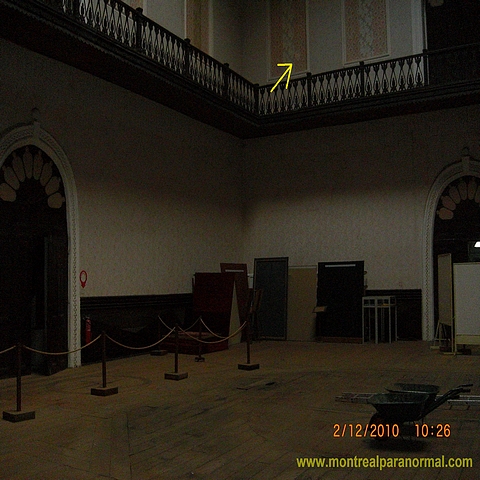 Below is a shot of the stairs that takes you to the upper floor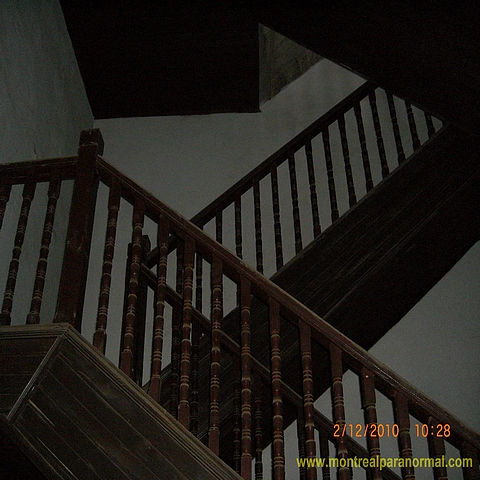 Below is a shot of an orb caught on the second floor appearing behind one of the tour guides