Visiting Pearl Harbour, Oahu island, Hawaii
"On the 7th of December 1941 the Japanese Imperial Navy made a blitzkrieg air attack on a US Naval base located in Pearl harbor on Oahu island in Hawaii, taking the lives of 2400 military personnel, sinking several battleships and destroying many aircrafts."
"I visited The USS Bowfin submarine(used during WW2 from May 1943 to September 1945) and noticed that some areas were giving off interesting vibes. I don't know if they were human emotional residues left behind by the sub crew or actually ghost vibes from someone who still haunts the sub. I was just too tired from the trip. After visiting the sub i came across a submarine memorial called The Waterfront Submarine Memorial dedicated to 3500 submariners and 52 submarines lost during WW2. This area is engulfed in sadness. There was a lot of sadness in this spot. Then i visited the submarine museum and seemed to be very haunted to me. The intensity of the ghosts vibes present in there were way above anything i have come across so far in Hawaii. No contact was made with any ghosts. ".
Patrick Zakhm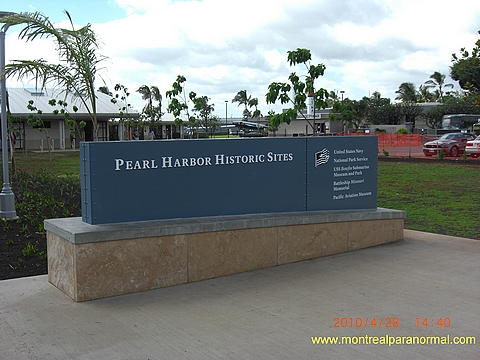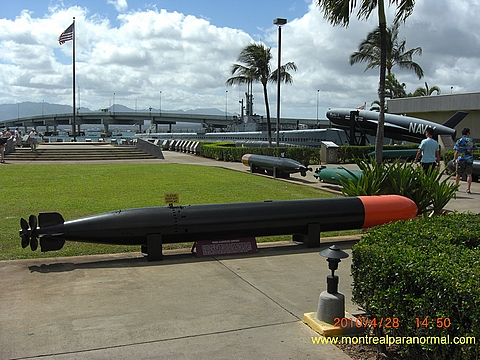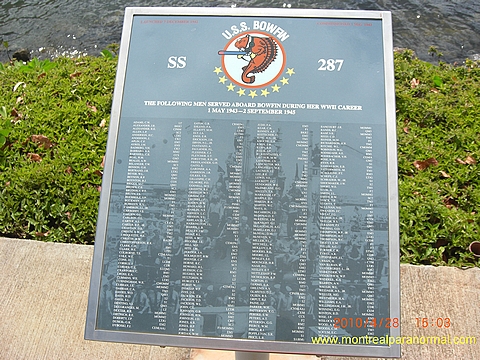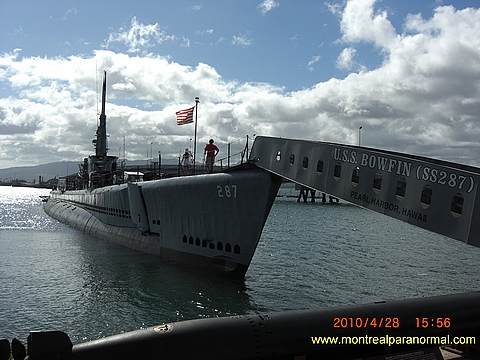 "These three shots below were taken inside the sub. The first is the torpedo room and some vibes were present there. The second and the third shots had the most intense vibes in the whole sub or the areas that were open to the public anyways."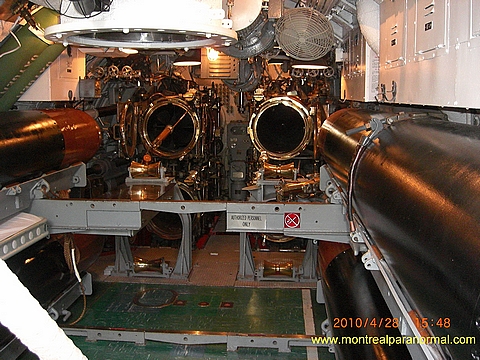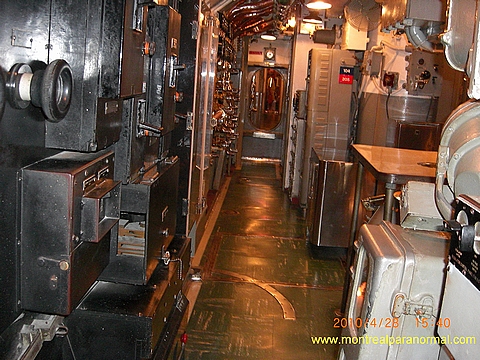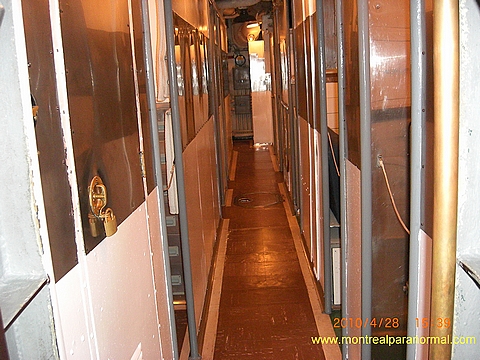 "These two shots below were taken inside the submarines museum. This is what you first see when you first enter the museum. A lot of ghost vibes in this area."