Akashic records reading of the past experience on Ramena Beach in Diego Suarez, Madagascar
"Having been in Diego Suarez for few days, It was suggested to us to visit Ramena beach located around 45 minutes away by taxi. As we arrived there and started walking on the beach looking for a good restaurant to eat i started feeling spiritually on my left side(sea side)a lot of activities and the presence of large wooden ships distant in the horizon. It seems that I've tuned to the past to the Akashic records of the past of this area for some reason. But i did not think much of that until later. I turned and looked to the sea but there was nothing there physically visible. I could feel spiritually that there was 3 or 4 large wooden ships but i could not see them. People from nearby restaurants started trying to pull us in and as we talked to them my attention kept being pulled toward the sea toward these huge ships. Again i would turn and look but nothing was there. Then we decided to sit down in one of the restaurant to eat. As we did that then started chatting all of a sudden I'm seeing spiritually a tiny wooden light brown(unpainted)boat arriving at the beach in front of me. Then i see a young white male(that felt European to me)in his late twenties early thirties with short dirty blonde thick hair hopping off the boat. This fella had a very short hair cut short on the sides but long on the top with some curls in it. He had a somewhat wedge face. I could only see the right side(his right side)of his face. Then this man facing the beach hoped off of this boat into the water with one single jump, sideways to his left. He was wearing a floppy white shirt and a dark brown pants flipped up around the knees. He was not wearing anything else, he was not armed and had no shoes and no jewellery on him, nothing. Then this scene froze. I kept seeing it for a bit of time then it faded away. Then i started wondering why i couldn't see these ships but only felt them. Then i thought maybe it was foggy in those times when they arrived here. Or on the day of their arrival there was a smog and they were barely visible from the beach."
Patrick Zakhm
PLEASE NOTE : That these shots below are clickable. Clicking on any of them will show you a much bigger picture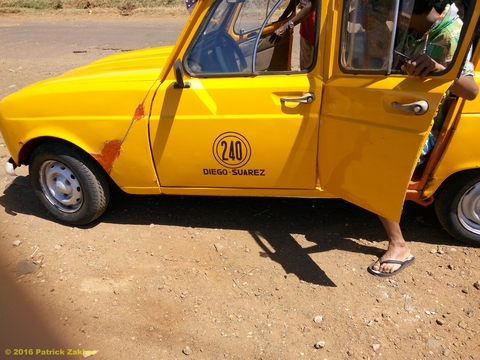 "Below, this tiny island called in French"Pain au sucre"in the sea is a mystical and sacred mountain for the sakalava tribe. It's off limit for tourists as well as for the locals. No one is allowed to climb it. You need a special permission from the Sakalava king to do so. Locals come to pray for the mountain but since they are not allowed to climb it they make their prayers on the beach below. Sacred grounds are taken very seriously is Madagascar, visitors should be very careful. We heard of a story of a local Malagasy woman near Mananzar(southeast of Madagascar)where she was supposedly have been beaten and killed then set a flame because she was walking her animals on sacred grounds. She was warned not to walk there but she wouldn't listen. The police were around but couldn't do nothing to stop the killing because the whole town was after that woman"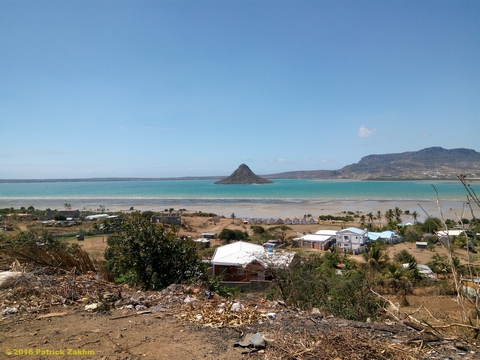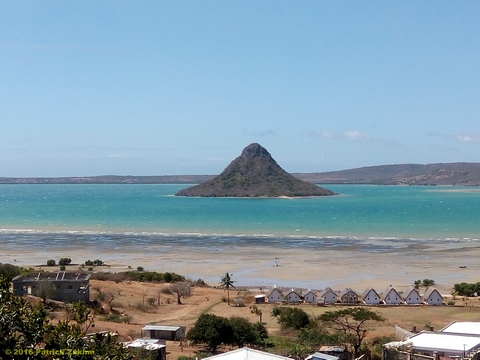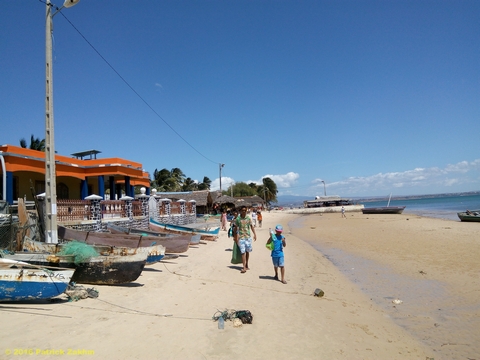 "Below is where we were walking and i was picking up coming from the sea to my left in the distance foggy presence of large wooden ships"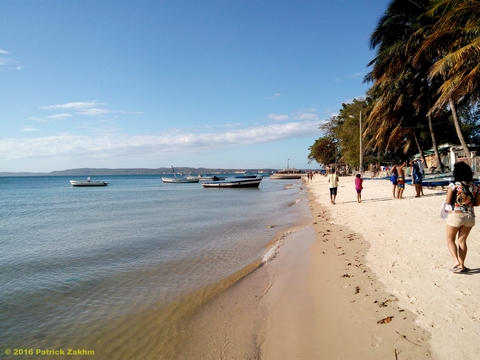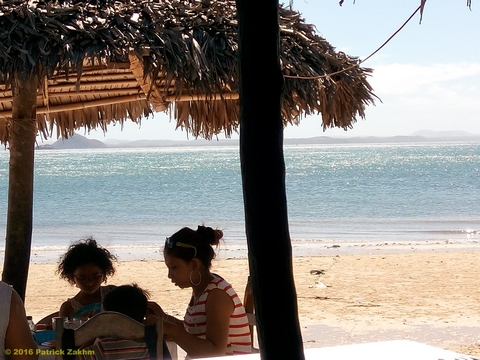 "Below is the view in front of us as we sat down to eat. The yellow drawn out boat is to show you where exactly the boat was standing as i was seeing it through my akashik record reading experience unfolding in front of me. The boat has just arrived and was around 3 meters long and about 1 meter and a half wide"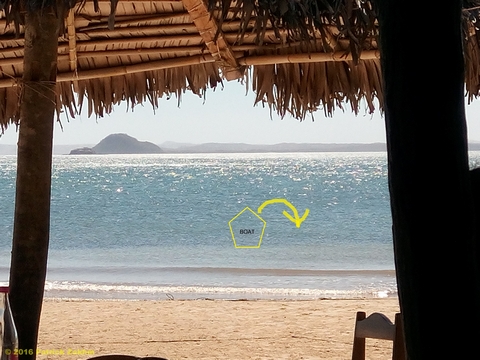 "The large wooden ships i was feeling(spiritually)resembled in feelings to the size of the wooden ship below or to the feeling you get if you are looking at a real large scale ship like that one anchored in the distance"- Patrick Zakhm