Mascouche, Canada
"This is from an ghost investigation we are working on near Mascouche, Qc. Two of the occupants there has been experiencing paranormal activities for over a year now. As I was examining the house I was using a new camera I bought recently which can take burst mode pictures (x3). And this is what I caught in the living room, 2 orbs moving together then merging as they make a 90 degree angle turn. All these three shots were taken in about a second. One can only imagine the speed these things were traveling at."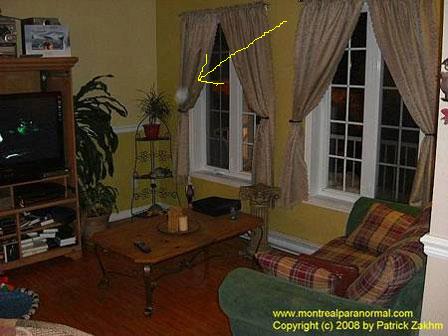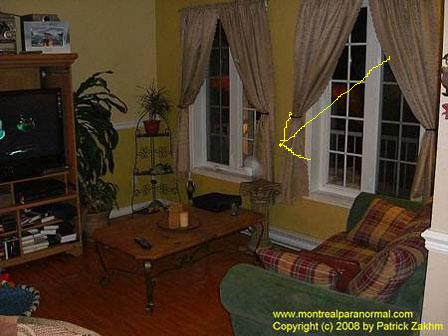 "The investigation continues.....'
Patrick Zakhm
This page can be translated to other languages using Google Translate Bar below
MPI investigations & photographs
Australia
Belgium
Canada
Egypt
France
Germany
Hong Kong
Lebanon
Madagascar
Mauritius Island
Poland
Switzerland
Thailand
United Kingdom
United Arab Emirates(UAE)
United States Of America
Hawaii
Submitted photographs
Canada
France
Lebanon
United Arab Emirates(UAE)
United Kingdom
United States Of America
To submit photographs for this site, email .