Orb photos from SINFEST (Thanks guys)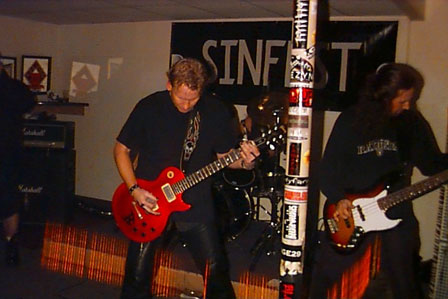 1. The first one is of the bassist and the guitarist on stage, notice the red lights .It may look like its a fault of the camera, but the surrounding area doesn't have "trails".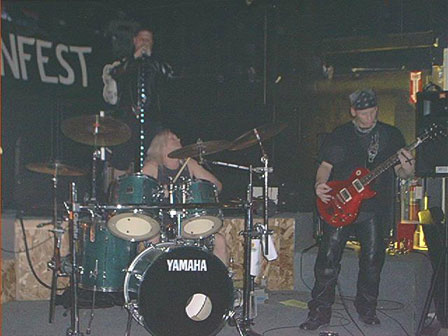 2. The second one is of Tym Harsh, War Drums and Dirty White Finger on guitar, notice all the transparent orb floating around the room. This was taken at the Auburn Smoke Shop .The previous owner happened to die, and was bought by another family. Beside that there was some strange eerie feeling to the place where this picture was taken.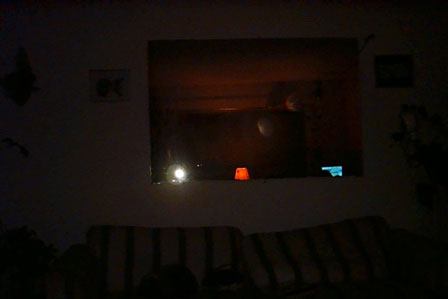 3. The Third one was taken in the house of DWF(Dirty White Finger), the guitarist in the band. Notice the orbs in the upper right. This is one of many pictures with similar objects showing through .(Thanks Gina)
You can reach SINFEST through the links below :
-SINFEST SITE 1-
-SINFEST SITE 2-
OR by copying/pasting to the address bar on your browser:
http://home.attbi.com/~sinfest
www.sinfestrocks.com
This page can be translated to other languages using Google Translate Bar below
MPI investigations & photographs
Australia
Belgium
Canada
Egypt
France
Germany
Hong Kong
Lebanon
Madagascar
Mauritius Island
Poland
Switzerland
Thailand
United Kingdom
United Arab Emirates(UAE)
United States Of America
Hawaii
Submitted photographs
Canada
France
Lebanon
United Arab Emirates(UAE)
United Kingdom
United States Of America
To submit photographs for this site, email .