Deserted building investigation, Ambositra, Madagascar
"According to what i was told this building is haunted and nobody dare staying in it. It's located in the Vatovory quarter(TK8). The owner says strange unexplained things happens sometimes there but he refuses to elaborate. We visited the building floor by floor except the top one it was locked. I did not pick up anything through these floors. Could the haunting be in the top floor? It maybe that something might have happened up there, violence which lead to an accidental death of someone? Or a violent murder occurred there and that could be the cause of the haunting. We don't really know for sure until we get permission to visit the top floor."
Patrick Zakhm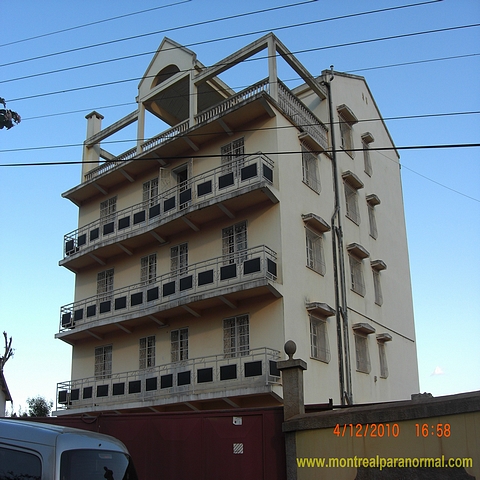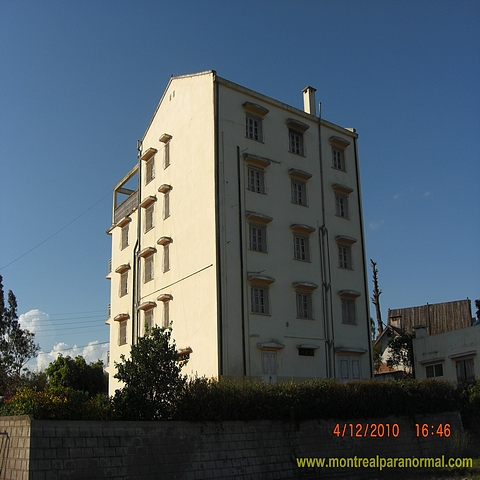 This page can be translated to other languages using Google Translate Bar below
MPI investigations & photographs
Australia
Belgium
Canada
Egypt
France
Germany
Hong Kong
Lebanon
Madagascar
Mauritius Island
Poland
Switzerland
Thailand
United Kingdom
United Arab Emirates(UAE)
United States Of America
Hawaii
Submitted photographs
Canada
France
Lebanon
United Arab Emirates(UAE)
United Kingdom
United States Of America
To submit photographs for this site, email .