Patrick's second visit to the Cluny Museum, Paris, France.
" This place was swarming with ghost vibes many years ago when i first went in there and apparently has not changed ever since. Nothing had changed actually as far as the ghost vibes in there. So as i started walking through the different rooms in the museum i came across room #18. I walked in then reached the back of that room. And that's when i came in contact with one of the ghosts in there. This occurred way in the back of that room by the way. It was there that i saw in spirit a big lady dressed in blue. It looked like work cloth. Then she started talking in thoughts. I felt that she had some degree of authority to be talking the way she was talking to me. I was seeing her right side only. I could hear that she was talking in french actually(my mother's tongue)yet i could not understand a word of what she was saying. It was not exactly what she was saying but how she was saying what she was saying. What came through from her came in a fast forward intense way. Then she stopped a bit. Then her energies hardened and became like concrete and she sort of exploded in rage i felt her energies blowing up and expending my way. Then she stopped. I kept seeing her right side for a bit of time then she was gone.
" Apparently she was telling me something like maybe i shouldn't be here or i should leave the area i was standing in. But i did not. The museum in the past used to be a castle. So it seems that where i was standing was not allowed or maybe not permitted. Sort of an off limit spot and she wanted me to get out of there. But i didn't since i couldn't understand what she was saying."
" I talked to a couple of workers there and asked them if they have ever felt or saw anything strange they could not explain. One hasn't been working there for long and hasn't seen anything. She works only during the day when the museum is open. As we talked and talked she mentioned that she have had strange experiences in the past somewhere else though not here but in Paris National Archive building. She reported that she worked there in the night shifts and sometimes things would go crazy and turn on by themselves. She also heard stories from other workers about books or documents that would just vanish. The other worker in the Cluny Museum told me that she has been working here for many years and have had come across rooms with strange vibes and feelings of heaviness and of dread."
Patrick Zakhm
"Below are some shots of the museum from outside. Does anybody feel anything from these shots?"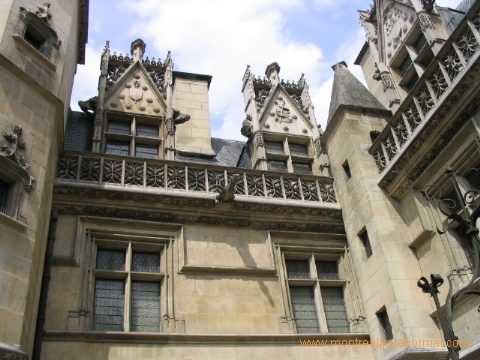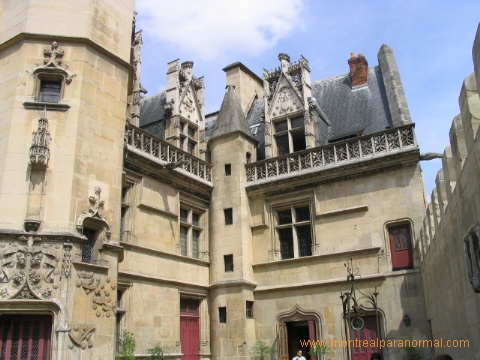 "Below are 2 shots of the inside. The one with an orb in is of a staircase that takes you to a lower floor. And that floor is or was an ancient roman building. Part of that building is still standing actually today and the museum is attached to it."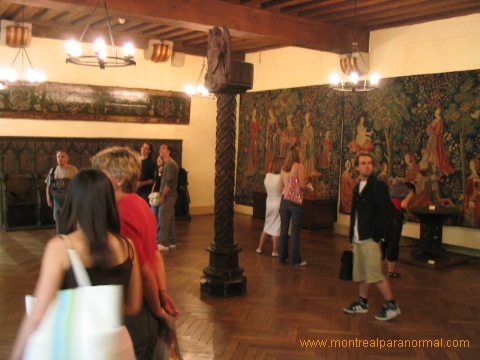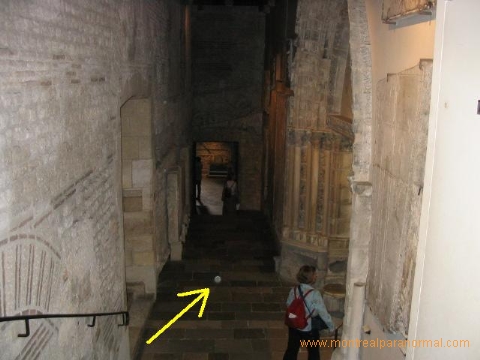 "And below is room #18. This is where (in the back of that room) i saw in spirits the lady in blue."