Past Akashic records reading experience, Faqra, Kfardebian, Mount Lebanon, Lebanon
In December of 2013 while visiting Lebanon, Patrick Zakhm had and interesting experience on his return trip from Faraya, Mount Lebanon. Here is his account in his own words:
"Heading back from a ski resort from Faraya i came across a small village called Faqra in Kfardibian. I noticed near the main road some ancient ruins on my right so i thought of checking them out. I've never been here before it was my first time. I parked my car below then headed up there on foot. About a minute or two after i started walking a car came in fast and parked right beside me while i was walking. It was as if someone was chasing somebody else type of thing, it was too quick and an abnormal behavior. A guy came out from the passenger seat and opened his trunk full of goodies to sell. He started talking to me wanting and persisting to buy something. In my travels i have come across all type of sellers persistence types but never have i come across this type of morbid sickening persistence before. I sort of was the only ship in this guy's periscope and ready to sink as soon as possible. Selling to me did not feel was his main intention, he had something else in mind, what? I had no idea. Then when he noticed that his attempts won't get him anywhere with me he hoped in his car just like that then took off as fast as he came in. It was a quick in and quick out thing. I turned and looked at him and his shocking past hit me in the face. This person had killed and robbed people, he would kill them then rob them. It was just disturbing what i was reading from him and what he had done."
"I continued walking but for a moment i wished i had gotten a picture of that guy. I explored the ancient site ruins a bit, then as i was leaving it i noticed some ancient writing on the wall. I became curious about it and wondered what it meant then i thought could that smaller tower in front of me have also some writings on the other side?"
"I started walking toward the tiny tower then i became on a path that took me to the back side. As i became right beside the tower i started going through a strange experience that was not mine. It was that of a young man in his twenties very excited to see what the two guys(one was much younger then the other)walking behind him wanted to sell him. And not knowing what was coming for him, getting killed then robbed. This was the intention of the two older guys walking behind him. As i crossed this spot and became behind the tower i no longer feel anything from that guy, he was no longer there (or conscious?) it was as if his physical consciousness of where he was and what he was doing just gone, no longer here, just stopped. It took me few minutes to realize what i just experienced. It was like a stepping into this then stepping out kind of thing. Then i started thinking what i just went through. I got into my car and drove away then it hit me. Could the creepy persistent guy i come across earlier on be connected to what happened there in the past to this poor naive guy? His persistence sure made sense to me now, he had planned on doing something else and used the selling thing to get closer to people to get close to me. But i turned out a not so easy target."
Patrick Zakhm
PLEASE NOTE : All these shots below are clickable. Clicking on any of them will show you bigger pictures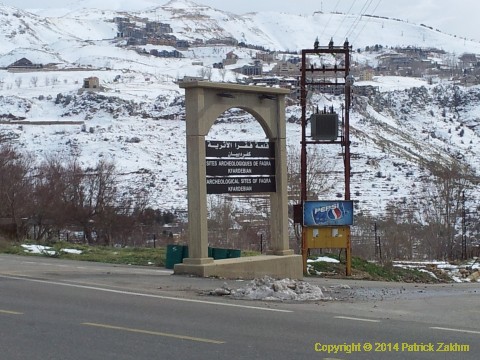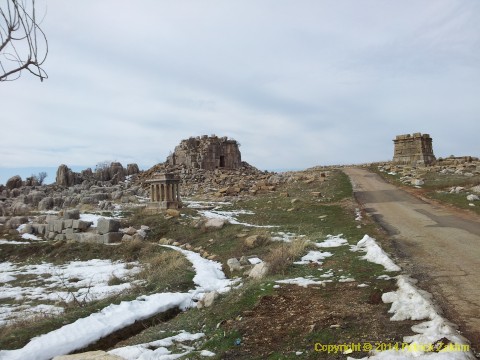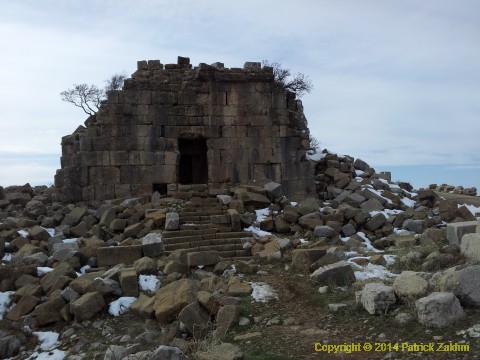 The yellow arrow below shows you the direction Patrick was heading when he had his experience.