Haunted building, Bangkok, Thailand
"I was attracted to the ghost vibes that this building(on Thanon Rama I street right near Kasat Suk intersection) was giving off from my hotel actually but didn't get the chance to reach it until couple of days later. Ounce there it only took a few minutes before i made contact and i was seeing spiritually one of the ghosts there. I could not see her clearly, she was vaguely visible. You can feel her presence more then seeing her. But from what i was picking up she was dressed in extremely light glossy outfit. The woman gave me the vibes she was Thai but there was something in her that made me feel she was also Chinese. The woman did not say anything but she seems to be in need of something. I kept on seeing her for a while even after leaving and going to check out other sites in the area. She was still there. This was my first visit and sometimes it takes time and several visits to a haunted site before we can understand what is going on and why a ghost is there. But unfortunately i didn't get the chance to go back there again because i fell terribly sick afterward and ended up in the hospital from food poisoning. While visiting the city i came across strange looking fruits that I've never seen or heard of before, so i thought of trying some of them. And that's where i think i got sick from."
"Before i got sick i came across some other haunted sites. The ghost vibes being giving off by these buildings were worth a close investigation but these places were fenced and i didn't try to get permission since it was not easy explaining to the locals what i do and why i want to go inside."
Patrick Zakhm
PLEASE NOTE : All these shots below are clickable. Clicking on any of them will show you bigger pictures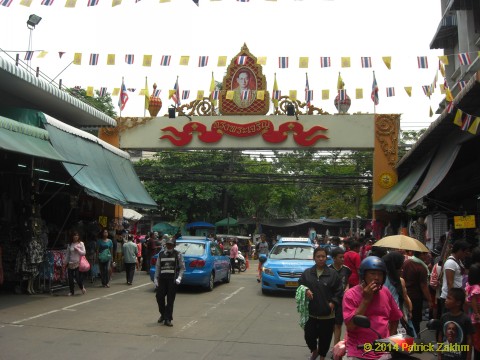 This below is the big brown haunted building on the corner where Patrick made contact spiritually with the ghost in there.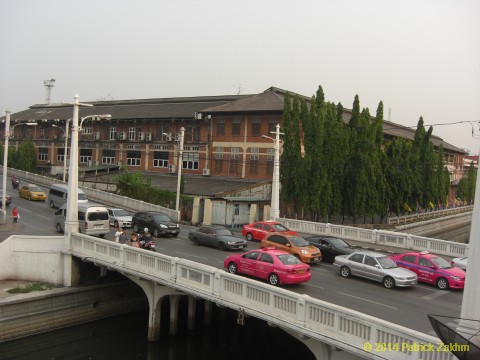 The yellow arrow below points to the direction to take to visit the other haunted sites pictured below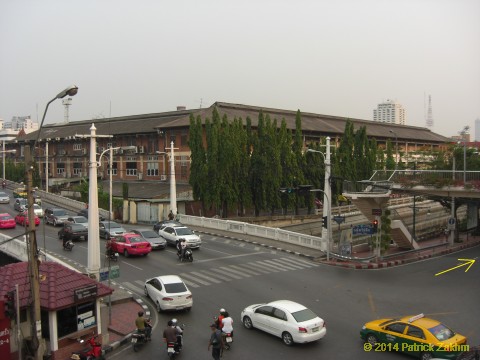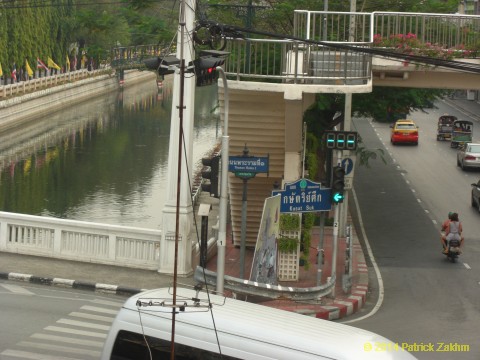 Below are other haunted sites that Patrick mention are worth visiting. First there's the temple then a government building. All are on the same boulevard where the yellow arrow in the picture above is pointing to.